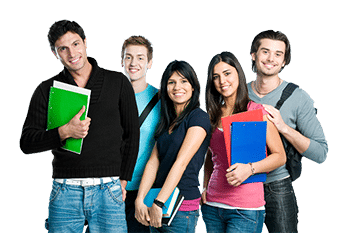 Here at Student Rentals we pride ourselves on the fact that we have been offering accredited student accommodation for over 20 years. Throughout that period we have provided an unrivaled service and are a recommended agency by many. We have received glowing testimonials from students about how well we look after them and how responsive we are to all requests for anything extra needed. We have never had a complaint in all that time and nearly all of the second year groups we see stay on at the house for their final year (in some cases for their post graduate years).
When you arrive  at your property for the first time you may want your parents to meet with us–that's fine and we find we are always able to offer comforting words to parents about safety, accreditation, security of deposits etc. When it comes to rent, our policy has always been that our rents remain fair and reasonable. Based on the National Union of Students study our rents are below not only the national, but also the local average.
Rest assured you will be well looked after by us at Student Rentals, no matter how long you decide to stay with us.
Please take a few minutes to browse through our properties or contact us for more information. If you would like to see testimonials from previous students we can send these by email (please find our email address at the top and bottom of your page).